Bentilia pasta is a tastier way to eating healthy!  Our penne rotini is made only with one ingredient, red lentils, sourced from North American farms, and is packed with 12 grams of fiber and 28 grams of protein per 4 oz serving.  Bentilia rotini pasta is a great plant-based alternative to traditional pasta options thanks to it's amazing health benefits:
Low glycemic index superfood

High in protein and fiber

Non-GMO, vegan, gluten-free, allergen-free and kosher friendly

Naturally rich in iron, folate, and other key antioxidant nutrients

Clean label and made with only one ingredient (red lentil flour)
Prep is easy!  Simply bring 3 cups of salted water to a boil and cook our pasta for 6-7 minutes as you would your regular pasta, and then combine with your favorite sauce and serve.  Whether you're vegan, vegetarian or simply looking to add more plant-based options to your diet, you'll love the taste of our Bentilia rotini pasta, and it's health benefits even more!
Packaging may vary
Customer Reviews
05/05/2022
David w.

United States
I recommend this product
Bentilia Red Lentil Pasta
I love this pasta and have ordered many 3 pound boxes over the last several years. It is expensive, but far healthier than whole wheat pasta, which was my previous go-to. If you just cook the Bentilia and pour sauce on it, the way Americans often serve pasta, you will notice a residual lentil taste that is a bit off. But there is an easy solution: cook the Bentilia slightly less than then package directs, then drain in a colander, rinse with cold water, and put it to heat gently with the sauce for a few minutes. This is how Italians eat _all_ pasta.
Thank you David for sharing your cooking tips. It's super appreciated!
02/03/2022
Jodi D.

United States
Love this pasta!
Very pleasant transaction. *********************************************************************************!
10/18/2021
Jeff B.

United States
I recommend this product
Must get only the Bulk Packages, they are great!
Great, similar to the real thing! The buy-in-bulk boxes are different a different pasta compared to the plastic packages which are lousy - BUY THE BULK RED LENTIL PASTA!!
08/20/2021
Jeff B.

United States
I recommend this product
If you get 3-lb bulk box, and not individual packages, it's excellent
The red lentil rotini is great, similar to regular pasta, really, BUT the bean pastas in the individual packages are different and horrible, don't get those. Why 2 different products, very different in quality...???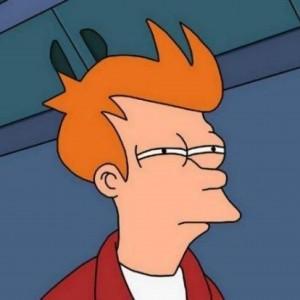 CM
02/22/2021
Chris M.

United States
I recommend this product
Great for High Protein Vegan Diets
Tasty, cooks up well, great value.